September 2013 Callaway Gardens
Pine Mountain, Georgia
Special Booking Edition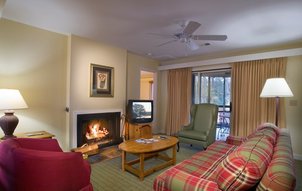 Rooms
Rooms are blocked for dates above and REQUIRE each family to call in to book PRIOR to April 1st 2014. For booking please call 1-800-Callaway (1-800-225-5292) Please mention you are part of the Juneau Family Reunion for rates.

Tentative Itinerary
Thursday 6/19 4p-8p Check In/Hospitality meet and greet
Friday 6/20 8a-Noon Board Meetings
Friday 6/20 all day Various Group events TBD/or on your own
Friday 6/20 5p-9p Banquet with Dinner and speaker
Saturday 6/21 all day various group events TBD/or on your own
Sunday 6/22 8a-10a Departure Breakfast/Checkout
Sunday 6/22 10:30a Mass at Church the King Catholic Church

Please refer to following websites for additional information.
www.callawaygardens.com and www.christthekingpinemountian.org

The weekly program is all inclusive and if you have your family and grandchildren with you...
it is the most affordable!
You can stay in the cabins and split one with another "close family" and still participate in the weekly program. Grandparents can make this that wonderful dreamed of family reunion. Cabins can be loaded with all the grandkids and the Summer Activity Program is based on per room charge and the activities are all inclusive. Be sure to look at the 2013 Activity Program and Schedule. Every morning the children meet with all same age children at the "circus tent" for a planned full day of camp activities.

Cabins have two bedrooms with two queen beds in each and their own bath!! Plus a large den with full kitchen!!!

There are 6 pet friendly rooms
a 20 pound weight limit and $95 non-refundable fee.
Also, there is a boarding facility at Cataula Veterinary Hospital near by at 706-324-0619

Complimentary Attractions for Overnight Guests:
· Set amid the tranquil woodlands around Falls Creek Lake, the Ida Cason Callaway Memorial Chapel remains an inspiring tribute to co-founder Cason Callaway's mother. Organ concert schedule available.
· Flights of fancy await you in the Cecil B. Day Butterfly Center where hundreds of tropical butterflies flutter freely through the air. The award-winning film, On Wings of Wonder, plays continuously in the Center, explaining the life cycle of butterflies.

· Enjoy the Virginia Hand Callaway Discovery Center and "The Story of Callaway Gardens" movie when you visit the education wing, lecture hall, museum/exhibit hall, Gift Shop and Café.
· The Sibley Horticultural Center's five-acre indoor-outdoor display boasts an exhilarating 22-foot waterfall. Spectacular seasonal displays make any visit special.

· Enjoy an up-close encounter with nature's majestic Raptors at the Discovery Amphitheater's Birds of Prey Show!
· Everything grows well in Mr. Cason's 71/2- Acre Vegetable Garden.

Robin Lake Beach abounds with activities!
All overnight Guests enjoy shuffleboard, miniature golf, ping-pong, putt-putt and the Florida State University's Flying High Circus (dates/schedule TBA). Additional fee-based activities include waterskiing, Aqua Island, Laser Tag, Blaster Boats and more.

Accommodations:
Mountain Creek Inn– $109 + tax per room per night. When attendees relax in one of the affordable Inn's 221 charming guest rooms or suites, they will enjoy both comfort and convenience. All Inn rooms have either one king bed or two double beds. The Inn is home to the Mountain Creek Conference facilities, the Inn Fitness Center, The Plant Room Restaurant and the Vineyard Green Restaurant.
Southern Pine Cottages – $300 + tax per Two-Bedroom Cottage per night. Nestled among tall pines, the casual charm of the Cottages at Callaway Gardens is warm and inviting. Each of the 155 Two-Bedroom Cottages features a spacious living/dining area, fireplace, fully-equipped kitchen, screened porch and patio. Each Bedroom has two queen beds and a private bath.

Mountain Creek Villas –$159 + tax per Villa bedroom per night. Each of our 54 elegant Villas features a large living/dining area, fireplace, fully-equipped kitchen, washer and dryer, plus sundeck, screened porch or patio. Each bedroom has two double beds and a private bath. Villas are priced per Bedroom and available in Two, Three or Four-Bedroom sized units.

2014 RECREATION RATES --if not participating in the Summer Adventure Program
Golf (per person) – 18 Holes with Cart $70 March-November for Overnight Guests
$45 December-February for Overnight Guests
Rental Clubs $45/day, Storage $3.50/ day/, $17/ week
Range Balls $7.00 per bucket, tax incl.
Tennis (per person, per hour)
Clay Court Surface (8) $9 singles, $7 doubles
Racquet Rental $8 per day
Bicycles Rental Rates based on Type of Bicycle ½ Day rates begin at $20 + tax (Security Deposit required)
(Bikes also available at Full Day, Overnight or Weekly Rates) $5 Deposit on all Helmets (required for guests 16 and under)
Fishing 14' Jon Boat One person $35 per half day, $55 per full day
Two persons $45 per half day, $60 per full day
Spin Rod & Reel Rental w/ Tackle Box $12 per day
Guided Fly Fishing Trip One or Two persons $195 per half day $295 per day w/ Lunch
Private Casting Lesson $50 per person, $25 pp if taken with guided trip
Fly-Tying Lesson (2 Hour) $40 per person
Robin Lake Beach - Open Memorial Day Weekend through Labor Day
Open daily for swimming, putt-putt, ping-pong and shuffleboard Complimentary with overnight Accommodations
Ropes Course $500 Rental Fee – *Trained Facilitator Required
You may provide your own Trained Facilitator Or call Pine Mountain Adventures at 706-812-9189 www.pinemountainadventures.com
Callaway Gardens Guided Tour $275 per Tour Bus with Guide
Enjoy a 2-3 hour Guided Tour of Callaway Gardens including the Virginia Hand Callaway Discovery Center, John A. Sibley Horticulture Center and Cecil B. Day Butterfly Center. Callaway provides transportation for up to 33 Guests and Guide
Tree Top Adventure $30 per person includes all equipment
Leap, climb, swing and zip your way through the trees on a network of aerial challenges and zip lines that are deftly woven into the natural woodlands behind the Virginia Hand Callaway Discovery Center. Be among the first to experience the high-flying magic. Just strap into our harness, train with our guides and off you go – it's as easy as 1 … 2 … Wheeeeeee!
Aqua Island $10 per person, per hour
Run, jump, climb, slip, slide, dive and splash your way to our brand new Callaway Gardens Aqua Island attraction, just off the shore of Robin Lake Beach! This floating obstacle playground serves up oversized inflatable fun that will delight kids and adults of all ages with a slippery mix of challenges that can take you from king of the hill to all wet with one false, and hilarious step.
Blaster Boats $10 per person, per ½ hour
Have yourself a soaking good time in this brand new attraction that puts you boat to boat and squirt gun to squirt gun with a pool full of pals. Showers of smiles and laughs are sure to make your way as you take friendly aim at your fellow boaters from both near and far. So come on, climb in, and spray a while!
Laser Tag $10 per person, per session
Good clean family fun is the name of the game at our state-of-the-art laser tag center. Square off with family, friends and friends-in-the-making in our custom-designed setting, where multi-colored inflatables provide a dynamic 3-D maze that sets the perfect stage for launching great times.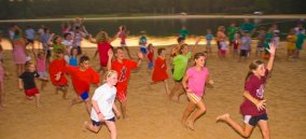 ---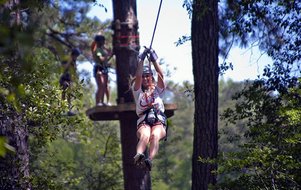 ---
Start planning your family memories
JUNE 2014 - JUNEAU FAMILY REUNION...
Thursday June 19 - Sunday 22nd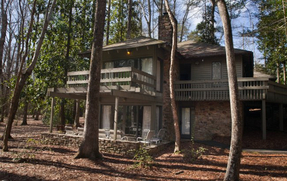 SPECIAL NOTE!!!
The Summer Adventure Program runs from Sunday check-in between 9-4 to Saturday check-out by 9am
Great Family Package and includes a summer camp program!!!!

Our Callaway Gardens - Contact for the Summer Adventure Program
From: Vivian Wheeler [mailto:vwheeler@callawaygardens.com]
Sent: Wednesday, July 17, 2013 9:53 AM
To: Stacie R. Rice -Sales
Cc: Mark Juneau
Subject: RE: Juneau Family Reunion Contract
Thank you for your interest in Callaway Gardens Summer Family Adventure (SFA) program. In order to provide as much information as possible, please look online for these three items...

1 -The SFA Handbook provide information about all recreational activities, prices and locations; as well as Callaway restaurants and some local information about the city of Pine Mountain. Go online and look at the handbook!
2 - The 2013 Schedule is the most informative document available. This was the itinerary for each day of the week – from arrival to departure. Some of the activities will be moving around to better organize, to increase access to popular activities (such as Aqua Island), etc. This gives you a comprehensive look at what to expect during your Adventure. This document also lets you know what is part of the included price, and what will cost extra. If there is no price in the far right-hand column, it is part of the included price. As this is the 2013 Schedule, we anticipate some changes for the 2014 season. Go online and look up the 2013 schedule to get an understanding of the weekly camp program!
3 - The 2014 SFA Registration provides valuable information such our Referral Discount, Early Bird Discount ($200 off per cottage (based on 7 nights stay), if reservation made prior to October 31), Deposits & Prepayment requirements, and our Cancellation Policy (90 day policy). It also provides some information about our different accommodations. The Cottages are the most popular accommodations during SFA because they are situated inside the Gardens, about ½ mile from the Circus Tent (where the camp starts each morning).

The SFA program allows you to do most activities offered by Callaway Gardens. There are a few exceptions. This program does not provide bulk access to all Callaway recreation. Recreations are only included at the specified times on the SFA Schedule. If guest would like to participate in recreation at other times, they are subject to the standard rates and times. A full round of golf is not provide in this program, but can be purchased separately. Individuals can book tee times when you place your reservation. This will better insure your desired tee time is available. If you have any questions concerning our activities, I will be happy to discuss those over the phone For better clarification.
Callaway Gardens offers an exclusive SFA Activity Pass, equaling 30 punch on two cards to help with after hour recreational activities. The Activity Pass can be purchased for an additional $280. I have attached a copy so that you can see the activities vs. punches. These cards can be purchased prior to check-in, at check-in or during the week at the Cottage Check-In or Golf ProShop locations. Once purchased they are non-refundable for any reason, so I would suggest starting with one.

To make your stay more comfortable, you might want to bring your own bicycles or rent them from Callaway Gardens. You are also welcome to pre-book a golf cart rental; $250 for six night rental. We highly recommend pre-booking golf carts as there is a limited number of four seat carts.
I know I have provided a wealth of information. For exact pricing, please call my direct number.
Lanae Wheeler | SFA Coordinator
(706) 663-5174 | (800) 225-5292 Toll Free | (706) 663-5090 Fax
vwheeler@callawaygardens.com | www.callawaygardens.com

Mailing Address: PO Box 2000, Pine Mountain, GA 31822-2000
Be sure to go to the Callaway site and look up the SFA Program and look at the Handbook,Schedule and Registration!!



PLEASE BE AWARE THAT THE ROOMS BOOKED THROUGH THE REUNION ARE NOT FOR THE SUMMER RECREATIONAL PROGRAM.. THIS PROGRAM IS ALL INCLUSIVE -FAMILY SUMMER CAMP AND STARTS SUNDAY AFTERNOON AND RUNS UNTIL THE NEXT SATURDAY MORNING.


THE JUNEAU REUNION RUNS FROM THURSDAY THROUGH SUNDAY...AND YOU WILL BE ABLE TO JOIN ALL YOUR FAMILY "COUSINS" THURSDAY AND FRIDAY WITH SATURDAY CHECK-OUT.


I KNOW THIS IS A LOT OF INFORMATION SO PHONE THE CONTACT PERSONS LISTED IN THIS NEWSLETTER AND KEEP A RECORD TO HELP YOU DECIDE WHICH ACCOMODATIONS TO BOOK!

Feel free to contact me if you want to chat about the Callaway Experience sandra.milliken@gmail.com




---