September 2012 Newsletter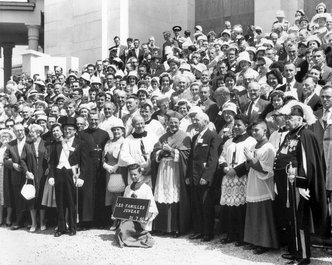 Bonjour, Juneau's!
Welcome to the first quarterly newsletter for the Juneau family. This will be our space to share everything from the big life announcements, Juneau recipes and jokes, to cherished memories. That said, please e-mail Sandra.Milliken@gmail.com (nee Juneau!) with your stories and news for the next issue. This is our publication and I hope it will serve as our year-round digital reunion!

Meet Your Board

Reunion 2014 Search: Paula King

Reunion 2014 Planning & Execution: Mark "Trey" Juneau
Membership: Mark "Trey" Juneau
Website: Jamie Juneau Griggs
Newsletter (Electronic): Sandi Juneau Milliken
Facebook: Sandy Sandell
Genealogy & History: Ryan Juneau & Matthieu Juneau
Audit: Joyce Carol Pierson
2014 Family Reunion in Pine Mountain, Georgia!
Callaway Gardens is a stunning 13,000 acres of beautiful Georgia countryside in the Appalachian Mountains featuring various lodging options and activities for every member of the family.
Mountain Views
Championship Golf Course
Spa Prunifolia

Mountain Creek Tennis Center
Tree Top Adventures
Water Sports

Fly-Fishing School
Hiking & Bicycling Trails
Robin Lake Beach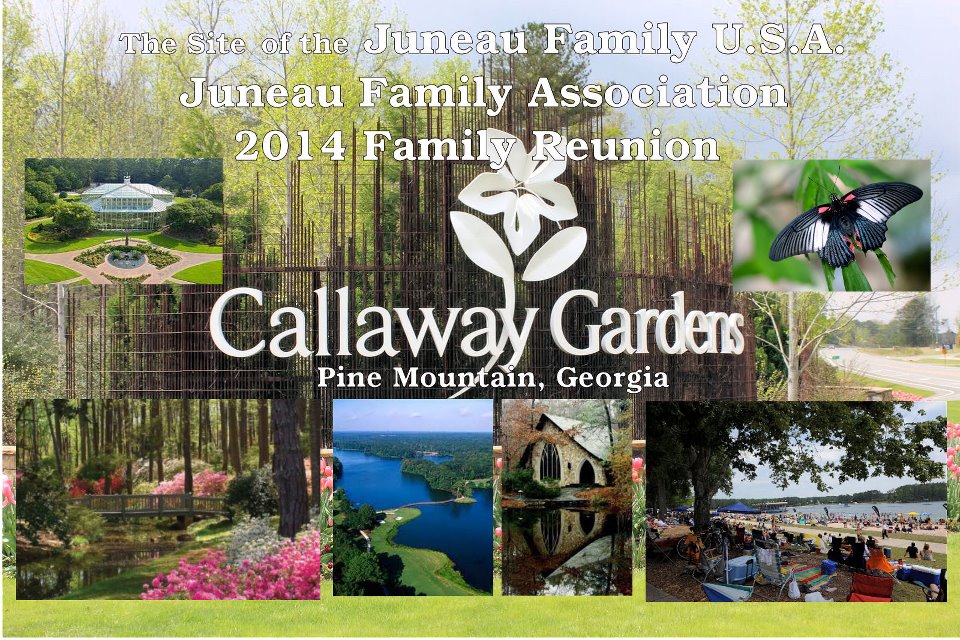 A History of Reunions
By: Sandy Sandell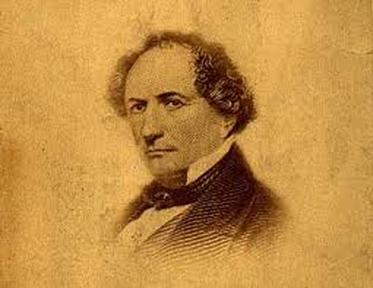 In the search for Juneau stories, I came across a newspaper article dated January 2, 1910 entitled "Juneau Family Reunion." The article reads:

With the original calumet, the pipe of peace smoked by the Indians and whites at the settlement in 1834, at which Solomon Juneau, founder and first mayor Milwaukee, acted as interpreter, and other relics to bring recollections of the pioneer days. For three generations the Juneau family held their annual reunion, and it was their custom to devote the day to reminisce of the days of their noted ancestor. They told of a supposed attack of the Indians from Minnesota in 1859. This incident was one among many to be told to the great-great-grandchildren of the old pioneer as they sat about the table.

What relevance does this tale hold for us today? As the early pioneer's made hard work of creating new communities, they did so hand in hand with the vital and important task of establishing roots. Communities are made up of families, and well, families are made up of memories and stories. This anecdote reminds us how important it is to pass down to our children our memories and share with family our stories lest they be forgotten. After all, when we have passed, who then, will our children be able to ask?

On July 31, 1960 in Cap-de-la-Madeline, QC, Canada, 600 people took part in the "Canadian Ralliement des Families" what was described as a monstrous rally. At this event, plans were made to meet for another rally in 1965, but that never happened. It was not until June of 1991 that the first Juneau International Family Reunion took place in New Orleans, Louisiana, about 350 attended. The reunion in New Orleans was so meaningful and so much fun that everyone decided to meet for another and the rest is history.

To date, there have been eight tremendously successful reunions and two kissing cousin reunions. A Juneau Family Reunion taking place approximately every three years. We have met new Juneau cousins from all over the U.S., Mexico, Canada and France. We have been on the local and national news, in newspapers, and magazines. We led the parade in Juneau, Alaska twice. and met the wife and had lunch at the home of the former Governor of Alaska Tony Knowles. At the "Kissing Cousins Reunion" in Juneau, they literally rolled out the red carpet for us! In Canada, the Prime Minister of Canada, Jean Chretien hitched a ride on our tour bus. We had the somber honor to decorate the graves of Joe Juneau, Richard Harris, and Chief Kowee. We have visited our ancestor's home sites, listened to songs and instruments played by our Juneau cousins and toured the world together.
I hope to impart on my cousins that this family organization is important to each of us, and bringing all of us cousins together is an experience you can't find anywhere else. It is so important that you help your children to see the value of our extended family, in our great heritage, in our loving spirit, and in our high regard for the unity of the family.



---
Paula Juneau Phillips Racine, the eldest living cousin #2 descendant, celebrated her 92nd birthday on July 8, 2013!

On August 11, 2012, 40 people gathered at Kevin and Dawn Juneau's home for the annual reunion. Inattendance were the oldest clan #2 member, Paula Juneau Racine, and her brother Andrew Juneau. Also in attendance were Rene & Donna Juneau. With conversations between cousins, a lively band and great food, a good time was had by all.

A Letter from President
George H.W. Bush

"To the Juneau Family –
As you assemble here in Maine for what promises to be a great family reunion, Barbara & I send you our warmest best wishes. We, too, are blessed with a big, far-flung family. Though I was once President of the USA I now see clearly that the things that truly matter are family and friends.
Good wishes to all – George Bush


---
Growing up Juneau
By: Sandra "Rae" Juneau Milliken

My Father, Raymond Joseph Juneau, was the youngest of 9 siblings and reared at the turn of the century in a small farming community in Louisiana. Like many French-speaking Cajuns in his day, my Dad, was sent to serve in Europe during World War 2. On a detour in London, Raymond encountered a glamorous young woman from Hammersmith, who he wooed with tales of a frontier America and a sprawling farming estate. This Londoner, Hazel, married Raymond Juneau in a group ceremony (as were popular in the Blitz fatigued London).

While my Dad was still serving in the war, my Mum, journeyed alone on the Queen Mary from England to the United States. With a newborn, she took the train from the East Coast to Bordelonville, Louisiana. Instead of a sprawling American estate, Hazel was met with a small subsistence Cajun village where most inhabitants only spoke Cajun French.

Glamorous and a little strange (tea instead of cafe au lait?!), my Mum found herself with few friends. She however found solace in an unusual friendship with a petite baby pig. So there went my Mum through Bordelonville holding my then infant older sister and a trailing piglet. One day as Hazel sat down for Sunday dinner, she was grateful for an impromptu French lesson. When she asked what the succulent dish was, she was told it was "Cochon de Lait," also known as roast baby pig!

As soon as my Dad returned from his tour, Mum strongly persuaded him to move us to the big city of New Orleans. Although we three Juneau girls were raised in the big metropolis, my Dad's family and upbringing remained our focal point. I remember with much affection visiting my Dad's childhood home and potent memories of my grandmother Naomi sitting in her rocking chair, while we three girls observed as she rocked and embedded her hair pins into the linoleum floor. Even though my Mum's first Juneau family experience was a bittersweet one, that home proved to be such a happy place that instilled a strong sense of community and optimism in the children raised within its walls.

I am proud of my heritage and encourage everyone to share their stories in our family newsletter and hope that all family milestones can be celebrated with notices of weddings, births and family passing's.