JANUARY 2013
or First Quarter! 2013

Bon Jour Jouineau Couzans,
I wish you, and your family a Healthy and Happy New Year. May all of
God's Blessings be with you throughout 2013, the remainder of 2
Plans for the Juneau Family USA Reunion are progressing very well. Chairman Mark Juneau has completed preliminary arrangements with Nikki Bell at Callaway Gardens in beautiful Pine Mountain, GA. This will be an outstanding reunion with
lots of things to do for families with kids, couples, and singles. Mark and
Nikki will finalize dates next April, 2013 ( either June 13-15 OR June 20-22).
This will be a great family vacation opportunity; especially if you are
traveling by car or motor home. Callaway has some attractive weekly packages to
consider. You may begin your reunion vacation planning NOW by visiting
www.CallawayGardens.com
and please keep up
with updates on our website
www.juneaufamilyusa.com
.
Also, we REALLY want to keep up with what's going on in your world. Please connect to our above website to post familyevents and pictures ( births, deaths, awards, promotions, recognitions, etc, etc). Sign-in with Sandy for facebook, send newsletter articles to Sandi Milliken, and post on our Web by contacting Rachel Juneau or Jamie Griggs. Help us get lots of Juneau activity going in this
social media access.
Please get involved with our Juneau Family organization, and plan to attend
the June, 2014 Juneau Family USA reunion at Callaway Gardens.


Board Members
Dick Juneau, Pres.
............................................dickjuneau@bellsouth.ne
Jaime Juneau Griggs, V.P. & Website
Chair.......hutch1js@aol.com
Mark Juneau, 2014 Reunion Chairman
........Mark.Juneau@whitneyban
Gerard Juneau,
.....Treasurer.........................blaisjuneau@aol.com
Rachel Blais Juneau, Secretary & Web
Site...blaisjuneau@aol.com
Matthieu Juneau, Canada Laison/
Geneology..matthieujuneau@hotmail.com
Merlin
Juneau..............merlinjuneau@cox.net
Paula Juneau King, 2014 Search Chair
.....p.j.king@bellsouth.net
Alfred Peralta
..............homieA1@hotmail.com
Sandra Juneau Milliken, Newsletter
.....sandra.milliken@gmail.com
Joyce Carol Pierson, Audit
..Chair......jgpcpa1@peoplepc.com
Other Key Chairs:
Sandy Sandell, Facebook
Chair.....JuneauFamilyUSA@gmail.com
and..............retired2shore@gmail.com
Ryan Juneau, Geneology USA
..Chair..ryan.juneau@gmail.com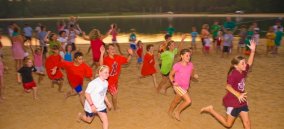 The Callaway Gardens planned Juneau Family Reunion will be held from Thursday
through Sunday
You might want to extend your stay with your family and arrive on the
previous Saturday for the Summer Family Adventure. Accomodations are the Summer
Pine Cottages or the Mountain Creek Villa's.
Daily each family member joins "their group" for the scheduled activities
which might include tennis clinics, hiking, golf clinics or even practice in the
Florida State Circus tent.. which allows you to swing on the trapeze or walk
the tight rope.
Take your time and really explore the Callaway site and choose the package that works best for you. The cabins have two large bedrooms which sleep four with en suite baths and this too has a great screened deck. Keep in mind that the cabins sleep large family groups and you can easily split the cost with another family group. Each bedroom has a deck off of it too. You enter the cabin and have a full kitchen, large dining area and seating area with fireplace.

Here's the link to Callaway and start exploring.:
http://www.callawaygardens.com/packages/event-packages