Just a note: This song by Dani & Lizzy has now been professionally recorded and will be featured in the upcoming Nicolas Cage movie.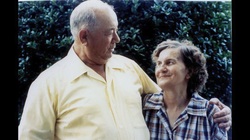 Lieutenant Colonel Linus Mark Juneau age 92 of Bordelonville resident of Baton Rouge

Details Published: 07 January 2015 Funeral services for Lieutenant Colonel Linus Mark Juneau of Bordelonville resident of Baton Rouge at Lake Sherwood Village will be held on Saturday, January 10, 2015 beginning at 1pm at St. Peter's Catholic Church in Bordelonville with Fr. Jose Sanchez-Robles officiating. Visitation will be held on Friday, January 9, 2015 beginning at 5pm until 10pm at St. Peter's Church Hall in Bordelonville with a memorial/rosary service at 7pm. Visitation will resume at 9am on Saturday morning. Burial & military honors will be held at St. Peter Mausoleum. Funeral arrangements are under the direction of Escude Funeral Home.

Linus Juneau, age 92, passed away at the Carpenter House in Baton Rouge on Wednesday, January 7, 2015. He was preceded in death by his wife Julia Juneau; daughter, Gayle Lemoine; parents, Linus Evariste & Oline Marie Juneau.
Those left to cherish his memory are his sons: Mark Juneau of Waynesville, MO, Mike Juneau of Denham Springs, LA, Stewart Juneau of New Orleans, LA, Ronnie Juneau of Baton Rouge, LA, Neil Juneau of Denham Springs, LA; daughters, Carol Laborde of Jacksonville, FL, Teresa Juneau of Alexandria, LA, Elizabeth Marcotte Denham Springs, LA, Nancy Joffrion of Los Angeles, CA; brothers, Ray Juneau of Donaldsonville, LA and Steve Juneau of New Orleans, LA; sister, Verna Caliva of New Orleans, LA; thirty grandchildren and forty one great-grandchildren. His two great-grandsons will serve as altar servers: Drake Poret & William Manuel.
Linus Juneau was retired as a Lieutenant Colonel in the U.S. Army in 1967 after serving his country for 28 years of active military service. He was a decorated military veteran & genuine war hero. He fought in three wars including campaigns in France, Rhineland, Ardennes, Normandy and central Europe during WWII, Heartbreak Ridge in Korea, and was one of the first U.S. military advisors to serve in Vietnam. He has earned a Silver Star, 3 Purple Hearts, and Bronze Star with several oak leaf clusters, Distinguished Service Medal, Combat Infantryman Badge, several Distinguished Unit Citations, National Defense Service Medal, Armed Forces Service Medal, and numerous campaign ribbons from WWII, Korea and Vietnam wars. After retirement, he worked as the parish tax collector for Avoyelles Parish School Board. Linus was a member of the American Legion serving as local chapter president & regional president; Forty & Eight Veterans Organization; Knights of Columbus as 4th degree knight. Linus was a very active member of St. Peter Catholic Church & community.
The family would like to thank Dr. Todd Cooley & Dr. Alex Ingerman, all the physicians & staff at Our Lady of the Lake Hospital, the staff of St. Joseph Carpenter House, and the Military Honor Guard for your services to Lt. Col. Linus Juneau and his family.
Linus Juneau left a legacy of love, honor, respect, & dedication through God, family, & country. A hero has gone home.


---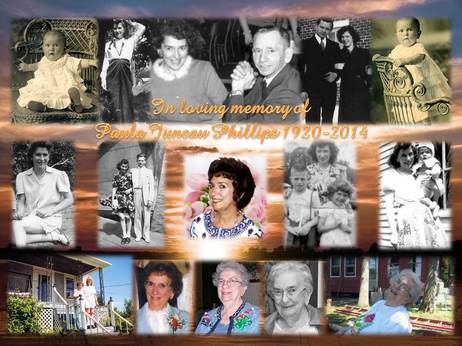 PAULA JUNEAU PHILLIPS

Paula Phillips 94 of Champlain slipped into the arms of our Lord with her daughter by her side on October 3, 2014. She was born on July 8, 1920, and was the daughter of Henri and Annette (Poupard) Juneau.

Although for the past two years Paula's health was failing, she always had a wonderful smile on her face. She will forever be remembered for her love of her family, whether it be her children, sisters, brothers, nieces or nephews she always had so much love in her heart. Once her children got married and moved elsewhere, Paula spent most of her time visiting with her sisters and brothers and loved making Sunday dinners for all to enjoy. Until her mid 80's she could be seen every day walking the entire village of Champlain for exercise. Always stopping along the way to say "hello" to each and every one she met with that incredible smile on her face. Paula's favorite daily event was spending time at her camp on Lake Champlain. It was rare when she missed going just to sit and watch the boats on the lake. She loved traveling to Nashua, NH where she spent time with her grandchildren. She looked forward to her annual senior trips with her sisters and friends. But, her greatest love was her camp on Point Au Fer where she spent most everyday just enjoying the outdoors and fixing this and that.

Paula is predeceased by her husband Frank Phillips, brothers Gerard, Albert, Raymond and Andrew Juneau; and her sisters Theresa Bechard and Jeanne D'arc Trudeau.

Paula is survived by her son John Paul Phillips of San Diego, and daughter Joanne and her husband Thomas (Sandy) Sandell of Winter Haven, FL., and one sister Yolanda Englert of Buffalo, NY. She is also survived by six grandchildren: Thomas and Dayma Phillips, John and Jennifer Phillips, and Sommer and Derek Cunningham who reside in San Diego, CA; and, Christopher and Maura Sandell from Merrimack, NH and Heather and John Trent from Hanover, PA. She also has several grandchildren and great grandchildren, nieces and nephews.

A very special thank you to the staff of Clinton County Nursing Home - it was through their selfless efforts that made her final two years so comfortable. Because of them Paula was able to enjoy life to the very end. A special thank you to Glenda and Jamie who made it possible for Paula to visit her camp one last time this past August. Also, thank you to Hospice of the North Country for their support and care provided during Paula's final days.

There will be no public viewing but a mass will be held at St. Mary's in Champlain on which will be followed by burial at St. Mary's Cemetery. Clark Funeral Home is responsible for the arrangements. In lieu of flowers, please donate to Hospice of the North Country.




---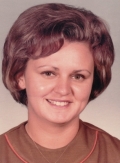 Marie Juneau Sarrat
1944 - 2012Marie Juneau Sarrat of Tiger Point in Gulf Breeze, FL, passed away October 24, 2012. Marie was a wonderful wife, mother, sister, aunt, granny and friend. She will be missed immensely. Marie was the loving wife of Edward Sarrat for 45 years. She was born in New Orleans on September 15, 1944, while her father was serving in the Navy during WWII. She passed away after her year-long painful fight with Pancreatic Cancer under the care of two wonderful Doctors, Kellen and Fitzgerald, and caring folks at Covenant House Hospice. She is survived by her husband of 45 years, Edward Sarrat; daughter, Christy Mire (Stephen) of Marietta, GA; son Edward Sarrat (Sarah) of Austin, TX; siblings in New Orleans area: Mark Juneau, MD (Jeanne); Toni Lienemann (Christian); Paul Juneau (Julie); brother-in-law, Steve Brazzell (Sheila). She was Granny of: Emily Mire; Stephanie Mire; Frances Sarrat; Sadie Sarrat; and Evan Sarrat. She was the aunt to Michelle Juneau, MD; Marci Juneau; Angelle Juneau; Matthew Brazzell; and Jennifer Brazzell. Marie was preceded in death by her parents, Mark and Emma Juneau. Marie and Ed made their home in the New Orleans area for 30 years before retiring 11 years ago to the Tiger Point Golf Community. Marie and Ed lived in several states during Ed's military service during the Vietnam War. After the military service Marie and Ed located to the Red Stone Arsenal in Huntsville, AL. Following Ed's career in Aerospace, Marie and Ed returned to Metairie. Marie was a lifelong Educator, graduating in 1967 from Southeastern University with her education degree. Marie went on to earn two masters degrees in Education from the University of New Orleans. Marie was a classroom teacher in the Jefferson Parish school system, starting in 1967, for 16 years with breaks for Army life, Huntsville, and the early years, raising her two children. Marie also worked for a year for the State of Louisiana as a teacher evaluator. Marie took the new job as testing coordinator for Jefferson Parish which she held for 5 years. Marie was the Vice Principal at Riverdale High School for four years before retiring to Tiger Point. In retirement Marie enjoyed her many years with great neighbors, St Ann Church, the LGA, couple's golf group, Gulf Isle Neighbors, advisory board for the GB Middle School, and her service to Pace Center for Girls. During retirement, Ed and Marie traveled extensively. During their travels Marie got to ride a camel at the Pyramids, ride and feed an elephant in Thailand, climb the great wall in China, floated in the dead sea, 31 days on a bus tour through Europe with Aussie friends, view the Terra Cotta warriors in China, amaze at the beauty of Sistine Chapel, follow Jesus' footsteps around the Sea of Galilee, tour the Vatican and the Vatican museum, follow the way of the cross in Jerusalem, follow the Nile in Egypt from Alexandria to the Valley of Kings, transit the Panama and Suez Canals, walk on a glacier, visit the Greek Isles, experience the sights, culture, and smells of India, visit Petra in Jordan and Ephesus in Turkey, visit the Republic of Georgia, snorkel at the Great Barrier Reef, trace St John's footsteps in Greece, dine at the summer palace of a pope, marvel at the beauty of St Petersburg, watch the leaves turn in New England, make a transatlantic crossing on the Royal Princess, circumnavigate the Great Lakes, see Lake Louise and Banff in Canada, visit nearly all the grand cathedrals in England, enjoy London and New York live stage productions, tour all of Paris by day and night, climb up to Acropolis, tour the grand Mosque in Abu Dubai, enjoy three exciting days in Dubai, Golf in Cancun with friends, experience fire, ice, and smells of Iceland, scored a hole-in-one, toured Ireland with Monsignor Hunt, bus trip through the wine regions of Italy, attend the 1988 RNC, tour Denali, Yosemite, Grand Canyon, Badlands, Rushmore, Yellowstone, and Glacier National Parks, and to be in Clearwater for the birth of her first grandchild. Funeral Service will be at 11 AM, Saturday October 27, 2012 at St Ann Catholic Church in Gulf Breeze. Visitation for family and friends will be at St Ann Church from 5:00 PM to 7 PM on Friday, October 26, 2012. Inurnment ceremony will follow in New Orleans at the Greenwood Cemetery on November 20, 2012 at 2 PM. Please no flowers, but donations to Pace Center for Girls. Arrangements entrusted to Rose Lawn Funeral Home of Gulf Breeze. You may offer condolences, share memories and sign the guestbook at www. roselawn-fh.com. - See more at:
http://www.legacy.com/obituaries/pensacolanewsjournal/obituary.aspx?pid=160636523#sthash.11AhZQ3A.dpuf
---
---

Andre Jouineaux, 25 June 1924 -
15 October 2013
Paris, France



---

Click above right corner "Full Screen Box" for full screen - here ^
back arrow to go back.

Click on picture above
Pierre Juneau

1922-2012 Montreal, Canada

Pierre Juneau

www.canadaka.net

Pierre Juneau, was a Canadian film and broadcast executive, a one-time member of the Canadian Cabinet, the first chairman of the Canadian Radio-television and Telecommunications Commission and subsequently president of the Canadian Broadcasting Corporation. He is credited with the creation, promotion, and championing of Canadian content requirements for radio and television. Juneau is the namesake of the Juno Awards, which were named for him.Pierre Juneau, was a Canadian film and broadcast executive, a one-time member of the Canadian Cabinet, the first chairman of the Canadian Radio-television and Telecommunications Commission and subsequently president of the Canadian …
en.wikipedia.org · Text under CC-BY-SA license

Timeline

1947:

He was the Jeunesse Étudiante Chrétienne (JEC) Canadian representative at the International Young Catholic Students (IYCS) Centre for International Documentation and Information (CIDI) in 1947–49.

1968:

When the BBG became the Canadian Radio and Television Commission (CRTC) in 1968, Juneau became the body's first chairman.

1971:

The music industry's Juno Awards are named after Juneau, and in 1971 he received a special Juno award for "Canadian music industry Man of the Year".

1975:

In 1975, Juneau left the CRTC to accept an appointment by Prime Minister Pierre Trudeau to the cabinet as Minister of Communications.

1980:

He was subsequently appointed to the civil service by Trudeau as undersecretary of state, and then, in 1980, as deputy minister of communications.

1982:

In 1982, he became president of the Canadian Broadcasting Corporation.

2012:

Juneau died on February 21, 2012.

---

---

Click on picture aboveJohn Andrew (Andy) Juneau

1926-2014 Husband of Shirley Juneau

Champlain, NY

April 25, 2014Andrew "Papa June" Juneau Anonymous Press-Republican The Press Republican Fri Apr 25, 2014, 06:15 AM EDT

A Mass of Christian burial for Andrew "Papa" June Juneau, 87, of Champlain, who died Friday, April 18, 2014, at the Hope Health Care Center in Lehigh Acres, Fla., was celebrated at 11 a.m., Thursday at St. Mary's Church in Champlain. The Mass was celebrated by Rev. Clyde Lewis, Pastor of St. Mary's Church, assisted by Deacon Noel Hinerth and Jack Dawson. The organist was Steve Burky and soloist Mitch Willette. The pall was placed by sons Brian and Tom Juneau. The crucifix was placed by his wife Shirley Juneau. The readers were Trudy Zielinsky and Michael Connelly. The gifts were presented by grandsons Cory and Matthew Juneau. Words of remembrance were shared by Brian Juneau, Matthew Juneau and Peter Lazure. The pallbearers were Cory Juneau, Matthew Juneau, Donald Robinson, Kevin Juneau, Guy Juneau, Peter Lazure and Tom Cook. A large delegation of North Country Honor Flight members and American Legion Montgomery Post 912 members served as an honor guard. Burial followed in the parish cemetery where Rev. Lewis read committal prayers. Arrangements were entrusted to Brown Funeral Home, 29 Broad St., Plattsburgh, NY 12901 (518) 561-3980. Online condolences and memorial candles may be offered at www.brownfuneralhomeinc.com.

April 22, 2014Andrew "Papa June" Juneau

November 25, 1926 - April 18, 2014

Anonymous Press-Republican The Press Republican Tue Apr 22, 2014, 08:28 AM EDT

CHAMPLAIN — Mr. Andrew "Papa June" Juneau, 87, of Route 276, Champlain, N.Y., passed away Friday, April 18, 2014, at the Hope Health Care Center in Lehigh Acres, Fla. He was born in Champlain, N.Y., on Nov. 25, 1926, the son of Henri and Annette (Poupard) Juneau.

Andy was a veteran of WWII serving in the U.S. Navy Seabees. Their mission was to lay out the ground work for the landing of U.S. Troops at Nagasaki after the dropping of the Bomb. He was employed by Sheridan/Harris Corp. in Champlain. He owned and operated Andy's Shoe Repair in Champlain.

Andy enjoyed bowling, golf, fishing, playing cards, garage sales, wintering in Florida and spending time with family and friends. He was on the inaugural North Country Honor Flight. Andy was a Life Member of the Montgomery American Legion Post #912 in Rouses Point and St. Mary's Church, Champlain.

He was predeceased by his parents; his wife Mary (Connelly) Juneau; his brothers, Gerard, Albert, Raymond; and his sisters, Jeanne DArc Trudeau and Theresa Bechard.

Papa June is survived by his wife Shirley (Aspin) Juneau of Champlain; his sons, Brian Juneau and his wife Helene of Boone, N.C., Thomas Juneau and his wife Beverly of Morrisonville; a stepson, Peter Lazore and his companion Donna Element of Pincourt, PQ; two sisters, Paula Phillips Racine of Plattsburgh, Yolanda Englert of Buffalo; two grandsons, Matthew Juneau and his wife Gina of Salisbury Mills, N.Y. and Cory Juneau of Plattsburgh; three great-grandchildren, Andrew, Jason and Max Juneau; several nieces and nephews also survive him.

Calling hours will be from 4 p.m. to 7 p.m. Wednesday, April 23, at the M.B. Clark Funeral Home, Champlain, N.Y. A Mass of Christian burial will be celebrated at 11 a.m. Thursday at St. Mary's Church, Champlain. Interment will be at St. Mary's Cemetery.

In lieu of flowers, donations in his memory may be made to the North Country Honor Flight Golf Tournament to be held Sunday, July 20, 2014, at North Country Golf Club in care of Brown Funeral Home, 29 Broad St., Plattsburgh, NY, 12901.

Arrangements are entrusted to Brown Funeral Home, 29 Broad St., Plattsburgh, NY, 12901, (518) 561-3980. Online condolences and memorial candles may be offered at

www.brownfuneralhomeinc.com

.

---


























Fernand Francis Juneau 1927-2013



---